Are you wanting to build muscle, but you can't make it to the gym? Do you prefer exercising at home, but can't seem to achieve the results you want? We're here to help! If you're working out at home and wanting to put on some high-quality muscle, don't stress; it's entirely possible. Although it helps, the fancy gym equipment is not a necessity and with some hard work and ingenuity, you can achieve your body composition goals from the comfort of your own home. Today, you'll figure out what you should be doing in order to reach your dream body and stack on some serious muscle.
Nutrition is Key
If you want to build muscle, you have to support your gains in the kitchen. Without the appropriate nutrition, you won't get very far. Protein is the building blocks of your muscle tissue and without it, you wouldn't be able to lift a feather.
Getting in your protein will drastically help in your journey to making gains.
Of course, nobody's perfect and making sure you get enough protein is easier said than done. This is why introducing a protein powder can be extremely beneficial. It is a simple way to make sure you're fuelling your body with muscle making nutrients each day.
In need of some options? Here are a few amazing proteins that you can try:
If you are unsure where to start when it comes to building muscle, nutrition is your best bet. Your body can only produce with what it's being given. With high-quality supplements and nutrient dense foods, your body can fuel your muscles and bring on the gains!
Exercises for Muscle Gain (Newbies)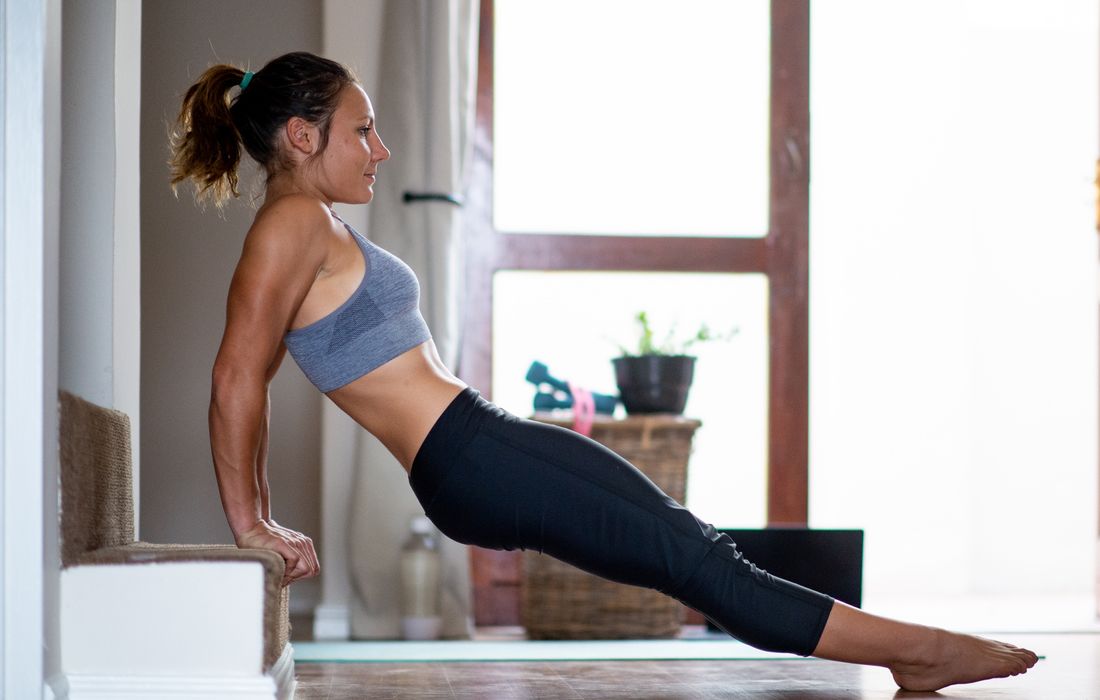 You won't build muscle without working the muscle. Here is where your hard work will show! What can you be doing at home that will help you build the muscle you're wanting?
Well, if you're new to exercise altogether, building muscle should be fairly easy.
You'll experience something called 'newbie gains', which is the muscle you build when you've never really worked out before.
If this sounds like you, doing these exercises can help you build muscle:
Pushups
Planks
Triceps Dip
Step ups and squats
Lunges
Doing these exercises in your workout routine, 2-3 days a week should have you seeing results in no time. However, if you're already working out and you're wanting to take things up a notch, seeing results might take a little more hard work.
Exercises for Muscle Gain (Experienced)
You can still perform these exercises, but you might need to do them more frequently.
Exercising 4-5 days a week will put you on track to building the muscle you're after. Typically, you would do progressive overload in the gym.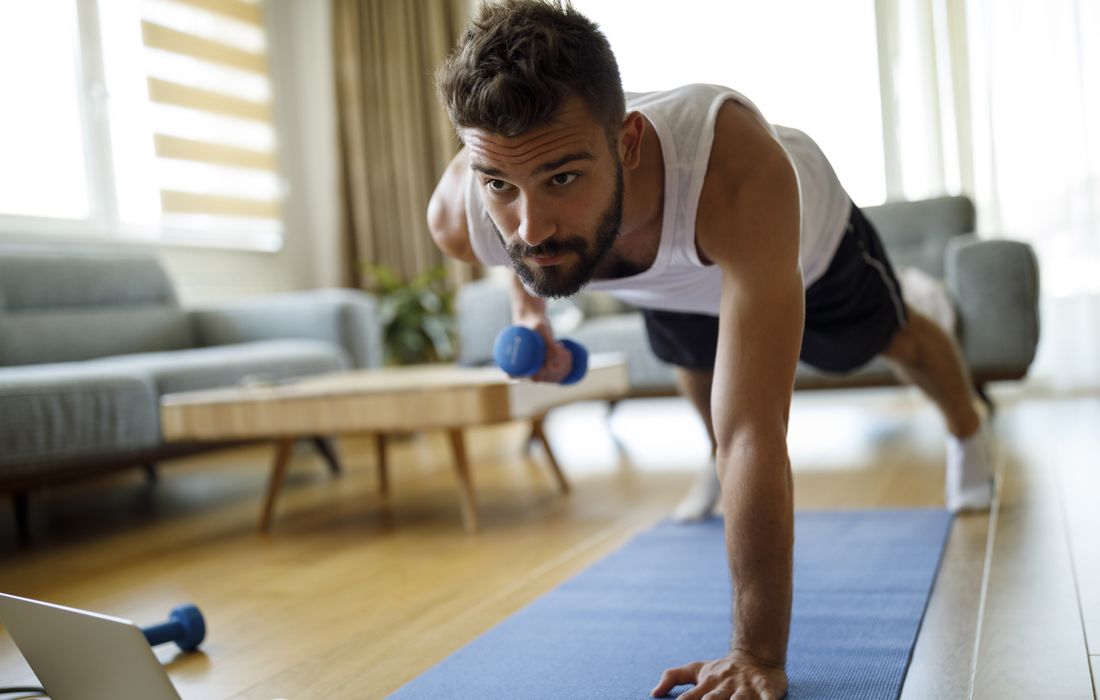 This means gradually increasing the weight you're lifting, so you can put your muscles under more stress, which will result in more gains. However, if you're a regular person and don't have a complete home gym set up, you probably won't be able to squat 100kg's in your living room.
In this case, frequency is extremely important. Working out 4 days a week will help your body understand that it needs to grow more muscle to withstand the amount of exercise you're doing. As well as this, doing more reps and performing the exercises until fail, is a great way to make sure your muscles are being challenged.
If you can invest in some at-home weights, this will be extremely helpful, but if not that's totally okay. Use whatever you have laying around your house and get to work. Hold your cat while you do squats if you have to. Any weight you can add to your body will be beneficial!
Building muscle at home takes hard work but is definitely not impossible. With the right nutrition and dedication to your workouts, you'll be seeing results in no time. Let's get to work!
Recommended Products
---
---