Welcome to part two of our interview with the talented Rob, CEO and Founder of Ranieri & Co - Australia's top podcasting agency! Not only did he build a business from scratch, he managed to have it not just survive, but thrive in the midst of a pandemic. His dedication to fitness has allowed him to power on through the toughest periods, and be the foundation for his personal and business success.
When facing a huge challenge, it can easy to want to call it quits. If you're facing some struggle right now, keep reading for applicable insights from Rob that may help you get back on track.
In case you missed it, check out part one right here!
Who is Rob? What is Ranieri & Co.?
I've been in Australia for over 8 years, and if you couldn't tell from my obnoxious accent, I'm from the States. New York in particular. When I arrived in Melbourne, I had no job prospects and couldn't even pronounce MEL-BORN correctly, but eventually found a role at a small social media agency as I built a book of freelance clients. I went out on my own and was granted stints at OMD Australia and later TRIBE, learning programmatic advertising and influencer marketing, which I could bring back to my clients.
Then two years ago Wondery, the world's largest independent podcast publisher, started expanding. So my co-founder and I started this podcast business, Ranieri & Co., and fought to represent Wondery here in Australia & New Zealand. After a lot of hard work, we won! We also make branded content and have two of our own series in production.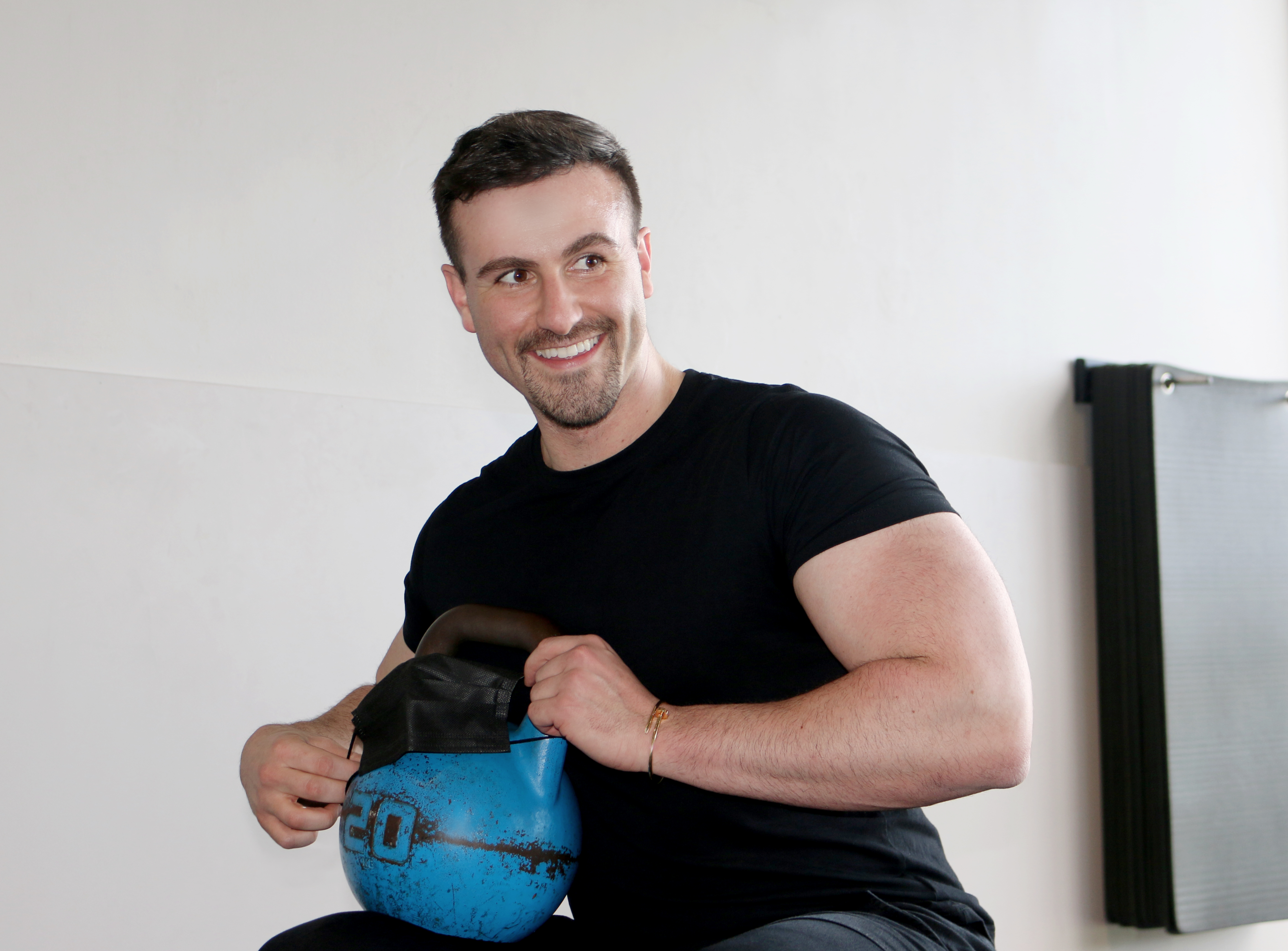 Rob and his COVID-safe 'masketball'
How did COVID impact you, with both fitness and business?
Here in Melbourne, we went through an extensive first lockdown that spanned months, so there was absolutely an adjustment. I bought two resistance bands, found some kettlebells and started trying new workouts. It was a much-needed change for my body and I used the time to take a break from pre-workout, which I take far too much of.
The power of the pivot
In terms of business, Covid was terrifying. We watched as our sales pipeline dried up. Car companies pulled their audio budget because no one could actually visit a showroom. That said, we saw audience numbers grow and incredible series being released: Guru, Bunga Bunga, Even the Rich... So we had to use that cliche word: pivot. We looked for brands that were doing well during Covid, a bank that offered small businesses loans that desperately needed them because of the pandemic. A coffee pod company that delivers straight to your door, so everyone wanting cafe-quality coffee and missing their local café because of lockdown restrictions, could create a little bit of that at home.
Embracing change
I'm someone who's read enough Tim Ferriss, listened to enough inspiring podcasts, to know change and adaptability is important. Knowing that doesn't make it easy though. We do things a certain way and become good at them over time and things we're good at or do consistently become a part of our identity. It's hard to just give up on those parts of ourselves. But we really do have to learn to embrace change. It's how we improve as people. And survive a pandemic.
Rob remembers this inspiring quote, "To curl 1 kilo (2.2 pounds) you need to mentally block everything else out and focus with all your intention as if you're doing God's work. Because you are." Probably from a bodybuilder. Or maybe The Rock.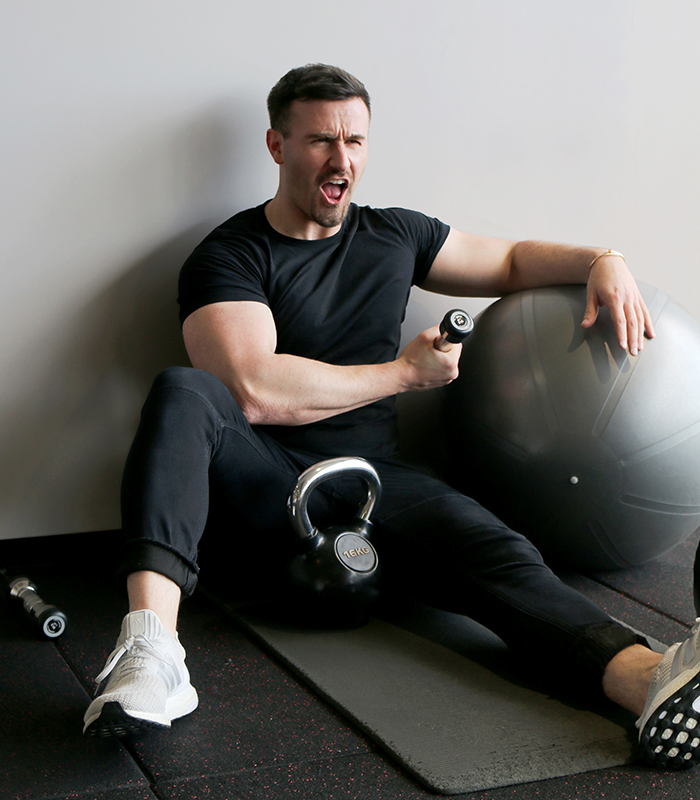 How did your dedication to fitness help you conquer your biggest challenges?
The first year of Ranieri & Co. was hell. Soon after we incorporated, my partner of seven years broke up with me via text message while interstate. That's hard enough as it is, but I was here on a partner visa, so I immediately had to worry about how I would stay in the country and find a new place to live while balancing a new business. Over that year, I was molested, we were hit with a pandemic, I lost family back home and I couldn't even go to the funeral because of the pandemic. I was also robbed. It was just relentless and I was so, so far from family.
I fell into a lot of not-so-healthy habits during that time. I slowly realised that I was making things harder for myself, and temporary escapes only brought me back to harsher realities. So I went back to hitting the gym hard and took a lot of time for myself. Long walks in nature, sometimes two gym sessions a day, started meditating regularly. The gym was where I could find some balance once again.
To give a bit more context, when I was young I was trying out for a soccer team. Because they were tryouts, they had us play shirts and skins. I was shirtless and another little kid said "you're kinda fat." It wasn't some awful psychological scar, but I started doing push-ups and crunches in my room after that. When I was twelve I asked for my first set of weights for Christmas. Even as a freelancer, I worked at Fitness First on the side to have a steady paycheck. The gym and fitness have been in my life for a very long time, so when I say that it helped me through a rough period, it was actually returning to something that has very consistently been there for me. And there's a comfort in that.
Summary:
What can you do with what you've got? Maybe you can't access a gym right now, but you can still keep active (even if it's just bodyweight exercises).
Change is hard, but when you can embrace it, you'll be inspired with new ideas on how to work with your current challenges.
Temporary escapes = harsher realities. It's simple yet powerful - do the things you need to do to improve your mental and physical health - take time for yourself, take a walk in nature, meditate, find time to exercise.
Fitness will be there for you consistently - make time for it and you will be rewarded with a much greater return.
Rob's fave products:
---